GLEN
WESLEY
Glen Wesley is in his fourth year as the Hurricanes' director of defensemen development. Wesley officially retired from hockey on June 5, 2008, following a career of 20 NHL seasons. As director of defensemen development, Wesley will be responsible for working with all defensemen in the Hurricanes system, including drafted players in the Canadian major-junior hockey leagues, ECHL and American Hockey League (AHL).
Originally drafted third overall in the 1987 NHL Entry Draft by the Boston Bruins, Wesley completed his playing career ranked sixth on the NHL's all-time list of games played by a defenseman, skating in 1,457 total games over 20 seasons with Boston, Hartford, Toronto and Carolina. The Red Deer, Alb., native debuted with Boston straight out of junior hockey in his draft year, and was named to the NHL All-Rookie Team after earning 37 points (7g, 30a) and leading all rookies with a plus-21 plus/minus rating. Wesley played in the NHL All-Star Game in 1989, and completed his career with 128 goals, 409 assists (537 points) and 1,045 penalty minutes. He appeared in the Stanley Cup Finals four times, reaching the finals with Boston in 1988 and 1990 and with Carolina in 2002 and 2006, capturing the Stanley Cup with the Hurricanes in 2006.
The Hartford Whalers acquired Wesley on Aug. 25, 1994, in exchange for first-round draft picks in 1995 (Kyle McLaren), 1996 (Jonathan Aitken) and 1997 (Sergei Samsonov). Wesley went on to play 13 seasons for the franchise, and, prior to his retirement, was the only player to have played for the Hurricanes in every season since the team relocated to North Carolina in 1997. He played more games (913) for the Hurricanes franchise than any player in the history of the team other than Ron Francis, and his 728 games played for the Hurricanes are the most of any player. Wesley totaled 227 points (51g, 176a) for the Whalers and Hurricanes, and ranks 10th in team history in assists (176). The Hurricanes officially retired his No. 2 to the rafters on Feb. 17, 2009. Glen and his wife, Barb, have a daughter, Amanda, and two sons, Josh and Matthew.

ANDREW CARROLL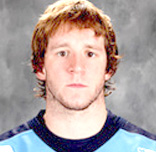 Andrew Carroll will enter his fourth full season of professional hockey this fall, and is in the second year of a two-year contract with the Hershey Bears of the American Hockey League. Carroll played his college hockey at the University of Minnesota-Duluth, and was a captain of the Bulldogs from 2006-09. Andrew was the first sophomore in 56 seasons to earn a captainship at UM-D.
Andrew was a two-time member of the WCHA All-Academic Team, and a WCHA Scholar-Athlete Award winner in 2007-08. In his senior campaign last season, Andrew led the Bulldogs to the Final 8 of the NCAA Division 1 College Hockey Tournament, before finally bowing out to the Miami of Ohio Redhawks who advanced to the National Championship game.
Andrew played for four AHL teams in the 2010-2011 season before finding a home with the top affiliate of the NHL's Washington Capitals in Hershey. As a rookie in 2009-10, Carroll lead the ECHL's Charlotte Checkers in goals scored with 30. He also led the entire ECHL in winning shootout goals.
Andrew has been an on-ice instructor since the inaugural 2009 HMI Raleigh camp, and is looking forward to coming back again in 2012. Well-liked by the campers, Carroll is an excellent on-ice instructor as well as a solid Christian role model.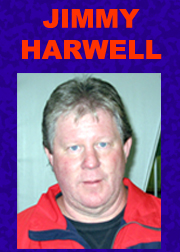 Jimmy Harwell brings an extensive, 30-year plus youth hockey coaching tenure to the 2012 Raleigh Camp on-ice instructor's staff. Jimmy will be closely involved with Glen Wesley and the entire Raleigh Camp on-ice staff in planning the campers' training sessions and drills. A native of Charlotte, North Carolina, Harwell grew up playing hockey at a young age, as his parents were entertainment promoters which included pro hockey, wrestling, baseball and concerts.
Harwell had a few short stints as a pro in minor league hockey, before turning to the youth hockey coaching ranks. Jimmy's Charlotte youth teams over the years traveled extensively all over the United States and Canada, and won their share of games, tournaments and championships.
A no-nonsense coach, Harwell instilled hard work, discipline, team play and strategy into his players' training sessions and games, and also displayed a real love and concern for all of his players.
Jimmy past career achievements include stints as a Mecklenburg County police officer, and an executive with Coca-Cola USA. Harwell is married to wife Pam, who serves as the camp nurse, and is the father of two children and three grandchildren. Jimmy also serves as the Assistant Chaplain for the AHL's Charlotte Checkers, and board member for HMI Southeast USA in Charlotte, NC.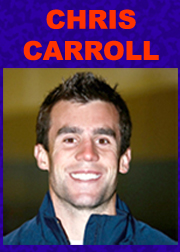 Chris Carroll will return for a fourth year as an on-ice instructor at the 2012 HMI Raleigh Camp. The older brother of Andrew Carroll, Chris is currently an assistant hockey coach at Bethel University in Minnesota. Carroll is in his seventh year coaching at Bethel after completing a two-time All-Conference career for the Royals from 2000-2004.
A native of Roseville, Minn., he lettered all four years in both hockey and baseball for the Royals and was a captain in each sport. Carroll's primary roles include working with the forward units and penalty kill team, as well as assisting with recruiting.
He is currently involved in a post-graduate program at the University of Minnesota in Exercise Physiology. In addition to coaching, Carroll is an adjunct instructor in the Health and Physical Education department. Chris is married to assistant volleyball coach Carissa (Nieuwboer) Carroll, and the two reside in Shoreview, Minn.
"Chris is a valuable member of our Raleigh Camp on-ice coaching staff," says fellow instructor Jimmy Harwell. "His drills really help our campers improve their game, and he does it in a way that the kids love. He also makes it fun."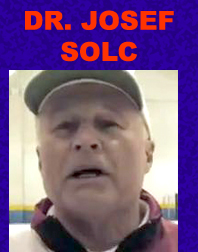 Dr. Josef Solc returns again as an on-ice instructor for the 2012 Raleigh Camp. Dr. Solc is Professor of Evangelism and Missions at Southeastern Baptist Theological Seminary in Wake Forest, NC.
Josef is a native of the Czech Republic. He represented his home country in tennis and ice hockey. He wanted to study in a seminary in Prague, but the communist government told him it was more beneficial for their society if he continued playing professional ice hockey than becoming a pastor. During the Russian invasion of Czechoslovakia in 1968, Solc left his home and began his studies in Switzerland, then in Oklahoma and Texas culminating in Ph.D. from Southwestern Baptist Theological Seminary in Fort Worth.
There he became a pastor at Hulen Street Baptist Church where he developed a strong evangelistic ministry by using sports. After seventeen years of pastoral ministry, Solc began teaching evangelism and missions at Southeastern Baptist Theological Seminary.
Dr. Solc is a tremendous asset to the HMI Raleigh Camp, as he brings international experience and a knowledge of European drills and training methods used today in North America in all levels of hockey. A veteran but still very youthful, Josef is a big hit with the campers.